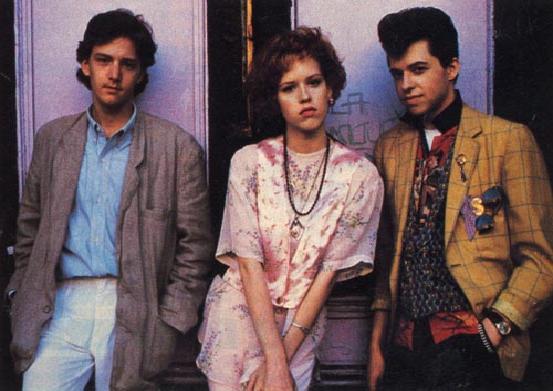 This is a true story. Yesterday, while I was waiting in the car for Sweetie to get out of Walgreens, I was forced to listen to the radio because I'd forgotten to bring my phone, and my Kindle, and the iPad.

Left without access to the Internet, I had a choice of listening to the "Pops" XM station, with its feel-good, readily recognizable classical music, or ESPN Radio, with its... well, sports drivel. (The other option, CNN, wasn't an option because it had Dominick Dunne on it.)

On ESPN, they announced breathily:

"

Maurice Jones-Drew has ended his holdout. We go to [

somebody or other

] for the reasons why

."

And I'm not making this up at all, Somebody Or Other comes on and says:

"

The reasons why Jones-Drew ended his holdout aren't clear, but he has ended his holdout.

"

When you have 24 hours of talk to fill, I guess you have to repeat things endlessly, but even by the amazingly lax standards of sports talk, that exchange fell short of entertainment or information.

And speaking of falling short, it seems like this is another year where I'm not gonna finish this preview, so let's jump into the

Jacksonville Jaguars:


What I Know About Them Without Researching

:

Does it count as research if I'm stuck listening to the radio? No? So I know that Maurice Jones-Drew was the NFL's leading rusher last year, and that he's ended his holdout.

I also know that the Jaguars are QBed by Blaine Gabbert. I know that because last year Deadspin made fun of Blaine Gabbert incessantly, I think

mostly

because of his name.

What Someone Else Said About Them:

Let's see what Wikipedia says about this man:
Blaine Gabbert.
It says:
Coming out of high school in 2008, Gabbert was considered a major college recruitment prospect. Rated as a five-star recruit by Rivals.com, Gabbert was listed as the number 1 pro-style quarterback in the nation. He initially gave a verbal commitment to the University of Nebraska Cornhuskers, but rethought his decision after head coach Bill Callahan was fired. He eventually committed to the University of Missouri. Missouri coach Gary Pinkel decided not to redshirt Gabbert his freshman year, but instead play him as the third-string quarterback behind Chase Daniel and Chase Patton.


Gabbert had a strong debut in 2009, throwing for 313 yards with three touchdowns in the air and another one on the ground against the Illinois Fighting Illini in the annual Arch Rivalry.[citation needed] In January 2011, Gabbert announced that he would forgo his senior year to enter the 2011 NFL Draft.
A guy named Blaine played on the same team at QB with
two
guys named
Chase.
That's the NCAA version of
The Whitest Kids You Know.
Pro-
wise, Wikipedia says:
On April 28, 2011 Gabbert was drafted by the Jacksonville Jaguars in the first round of the 2011 NFL draft with the 10th overall pick. Jacksonville traded up six spots with the Washington Redskins to select Gabbert. On July 28, 2011, Gabbert officially signed his contract to play for the Jacksonville Jaguars. The deal is worth $12 million over 4 years. Gabbert played in his first NFL regular season game on September 18, 2011 against the New York Jets. He was then named starter against the Carolina Panthers on September 25, 2011 beginning the Gabbert era of Jacksonville football.

Gabbert struggled in his rookie season. He was sacked 40 times, third most of any quarterback in the league. He fumbled 14 times, most in the league by a quarterback. His 50.8% completion percentage was second-worst in the league for passers with more than 200 attempts (ahead of only Tim Tebow's 46.5%). His 5.4 yards per attempt was last in the league among qualifying passers, as was his 65.4 passer rating. Football Outsiders calculated that Gabbert's 2011 season was "with the fifth worst season we've ever measured" in aggregate value.
Because I know it will bug him, I want to point out that Gabbert was more in demand than The Anointed One, Aaron Rodgers; teams traded
up
to get Gabbert, A-Rodg. Smirk at that for a while.
That Outsiders stat would mean more if we knew how far back their rankings went. What if they only started last year? And how do we know whether they're including Sonny Jurgenson in that list?
Was Sonny a quarterback?
What 1980s one-hit wonder accurately describes Jacksonville's upcoming season?
"If I hate him because he's got money that's the exact same thing as them hating us because we don't."
That's Molly Ringwald defending her decision to go out with Blaine:
And is that quote
true?
I'm not sure how I feel about that, in this post #Occupy, pre-Ryan/Romney presidency era. I am not sure that my hatred of Mitt Romney for his car-elevator, horse-dancing, billionaire-tax-evading ways is the same as his hatred of the poor for wanting health care.
Anyway, you see where I'm going with this. I'm going to pick out the best moment from that movie, and possibly one of the best lip-synch's ever, and I'm not even going to wonder if it's a one-hit wonder:
That's
Try A Little Tenderness
, by Otis Redding via Jon Cryer. Who among us has not dreamed of doing something equally big and impressive and daring and cool to try to get the girl of our dreams to realize how great we are?
And who among us has not known deep down inside that it would turn out to be even more humiliating than Duckie's attempt?
Anyway, Deadspin: Try a little tenderness. If you hate Blaine Gabbert for his name,
that's the exact same thing as him hating you because you're not named Blaine.
Or something. I don't know.
Previously:
Tampa Bay
Cleveland Browns
Minnesota Vikings
.
St. Louis Rams
Indianapolis Colts
.