This is an Insecure Writers Support Group post; for more information about that, check out this page on Alex J. Cavanaugh's blog, and thanks to Alex for coming up with this idea!
If you're new to this blog, that means you are not Andrew Leon, P.T. Dilloway, or sometimes someone else, as they're the ones who mostly comment on it.
This blog,
lit,
is generally reserved for fictional stories, and you'll find lots of those here if you're interested. But now, once a month,
lit
will devote itself to discussing the process, I guess, of writing, as part of the ISWG.
So I signed up for Alex's group last month, after reading lots and lots of other people's ISWG posts over the past year or two. I'd go to their blogs and they'd have this post about the ISWG and I'd read it and think "huh!" and then never joined up myself, because (A) I'm not a joiner and (B) I don't think of myself as an
insecure
kind of person.
And I'm not, generally -- at least not nowadays. High school was a totally different story. I was fat, for one thing. I mean, I'm fat now, too, but I'm married now, and 44, so my wife has to put up with that.
But then, I started getting my new book,
Temporary Anne
, ready to publish, about a month ago, and I decided to go big rather than go home with this one.
USUALLY, when I publish a book, I put an announcement on one of my blogs, somewhere, and maybe post it to Twitter or do a video on Youtube about it, then the book is on Amazon, and...
... that's it.
As a general rule, I do
not
sell many books. I like to tell myself "
that is because you do no real marketing for your books
," because it's easier to say "
My books don't sell because I don't have J.K. Rowling's advertising budget
," -- a thought that is much more believable when you realize that when she's
not
J.K. Rowling, she only sells about 1,500 copies of books, at least before she 'accidentally' leaks out that the pseudonym for her thrillers is really a cover for J.K. Rowling.
To give you an example of just how few books I sell, think of a number. Any number, between 1 and 10,000,000,000.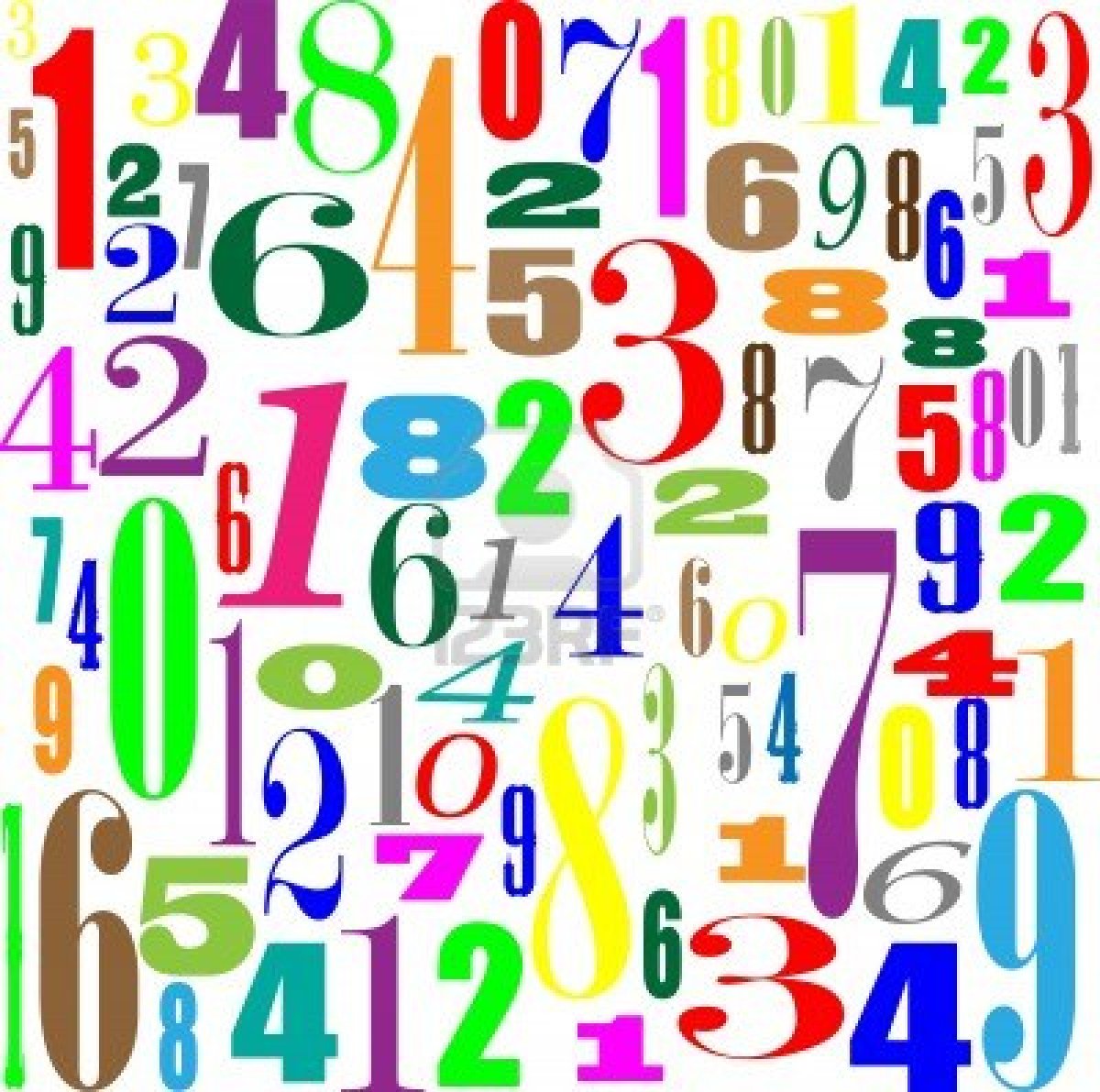 Think of just one, you overachiever, you.
Got your number?
OK, now, was your number
zero?
If it was, congratulations: that's how many books I've sold this summer.
Also, if your number was
zero
, that is (A) not a number and (B) was outside of the parameters of the numbers I told you to pick from, so you're obviously either a free thinker or a cheater.
Go with
free thinker
when you write your bio, is my advice.
So I had sold
zero
books this summer, and here I was getting ready to publish a
new
book, which, based on past experience, would have zero sales. That is both depressing (for obvious reasons) and exciting (because if I sell even one copy, that would mean my sales had jumped exponentially.)
The thing is, I was not so depressed about selling
zero
books, as most of my time is not invested in writing, at all -- it's invested in my day job, about which, I read this article on Huffington Post about 11 writers who kept their day jobs, ranging from Kafka, who hated his, to some other guy whose name I forget who refused to take a professorship at Harvard after his poems or whatever were published, because he didn't want to leave his job at an insurance company where he'd worked for forty years, so if you, like me, are a writer with a job, and the job is not
writing
, then, fine, you're like Kafka or some poet who could've worked at Harvard but wanted instead to be more like Mr. Incredible
after
the lawsuit.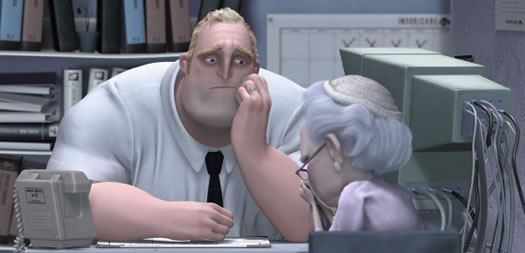 It's not glamorous, but at least it deadens the soul.
But on the other hand, I
was
a little depressed about it, because some of my time is invested in writing, and while I don't need to sell a jillion books to make a living, selling a jillion books
sure would be nice,
wouldn't it?
That is a rhetorical question. You can tell because "jillion" is not really a number.
It would be nice because of not just the
money
, although I won't kid you: $0.99 times a jillion would be a good, if nonexistent, amount of money to have, but also because people would be
reading
my stuff.
THAT is what I really want. Well, that and that jillion dollars. But mostly, okay 48%-ly, people to read my stuff.
THAT is why I decided that for my new book, I would actually
go big
, and that is when fear set in.
Or, as Alex's group would have it,
insecurity
.
See, I had the book ready to go and I had a plan for how I was going to actually market it and one day I was going to sit down and get the book onto the Kindle dashboard and I suddenly thought:
Wait, is this book good enough?
And 99% of me said "
Shut up, tiny 1% of us who wants to create doubt this is good enough, you know it and just go ahead and publish it and get going
."
But that little 1% of me didn't shut up and kept pushing and pushing, remembering the few reviews I'd had from the likes of Andrew Leon, reviews that said the book is
good
but could have used some editing, and I realized that about 10 minutes after first thinking
is this book good enough
I hadn't yet started the process for publishing it.
I was, instead, sitting and
re-reading
my book.
I think he is describing the time his head became a giant flower.
I know, right?
Here is the thing: my plan for my new book was to actually
try
to sell some books, and that meant that I was going to have to ask other people out there to help me sell some books: to do a blog tour, and come up with an ad and links and themes for the tour and to actually
post stuff on other people's blogs
and take up their valuable time, but more importantly, to take up their valuable
names
.
The people that I had figured I'd ask to help host this blog tour, which I was putting together, were people whose writing I enjoyed and admired, who wrote themselves, who had entertaining and fun blogs, and I was going to ask them to let me borrow their reputations and say something about my book while standing, as it were, on their shoulders.
And for the first time ever, I thought:
Well, am I good enough?
THAT is insecurity, and it was an unaccustomed feeling for a guy like me. In the ordinary course of a day or a week, I will generally feel only these emotions:
1. Love (e.g.: my kids, my wife, Sweetie)
2. Pride (e.g.: my job, the shelves I recently built that turned out okay, the fact that we grew
two
kinds of plants in Mr Bunches Traveling Salvation Garden)
3. Frustration (e.g.: because other people want to stop traffic to make a left turn, or, more generally, other people exist in my general vicinity and are annoying.)
4. Pizza (which I know technically is
not
an emotion for most people but I'm not most people.)
I do this thing I call "24 Hours Of Pizza," but that is for an ENTIRELY DIFFERENT support group post.
This feeling of
insecurity
, of wanting to have other people do something for me but realizing that they might not like me enough to want to help me out, or,
worse
, that my stuff might not be good enough, drove me pretty severely over the past two months. I spent
a lot
of time editing and re-editing my book,
even doing so in hard copy
.
Have you ever done that?
You have?
WELL LA-DI-DA for you. No, I'm sorry, I didn't mean that. Remember: I'm not used to feeling insecure. I didn't mean to lash out at you. And it's not helping that I can still see that pizza above.
I went so far as to print out a hard copy of my book and read it at lunch at work to proofread it, because I'd read somewhere that we read differently on a screen than on paper. True, I read that article
on a screen
, so maybe I didn't get the gist of it, but, well, there you go.
After, only
after
, I'd read and re-read my book and came up with a whole concept, after I was
sure
that I'd gotten the book as good as it possibly could be and eliminated as many errors as I possibly could--
-- I'd missed
seven
, as I found out when I let it sit and went back to re-read it, and five of the seven were in the latter 1/3 of the book, so let that be a lesson to you writers out there:
do not write the latter 1/3 of the book because it will be riddled with grammatical errors you won't be able to catch in the proofreading
. NO WAIT that's the wrong lesson... --
only THEN did I take the next step of asking people to host a blog tour and put their own credibility on the line for me, because only
then
did I figure I had a story that would stand or fall based on the storytelling itself, rather than spellchecking, grammar problems, and my continued inability to remember when to use
breathe
instead of
breath.
Seriously, English, what is up with that?
Are you CRAZY? That is the LAST thing we need. We don't even use all the letters
we have NOW.
The whole experience was a learning one for me. I learned, for example, that insecurity is actually an emotion, and that I can actually feel emotions, which was a surprise to both me AND the team of therapists assigned exclusively to me. HA HA no, they have other patients, too. And I learned that I can channel those feelings into something
productive
, because I think part of what's kept me, in the past, from doing this -- from properly editing and properly making a big book push and trying to actually sell my books -- was not just that trying to do it
right
-- I almost said
trying to do it
WRITE, which, it's a pun!--
-- trying to do it
right
was not just more
work
, but kind of frightening, too, because if I make a push to sell my books and edit them right and do blog tours and really go all out, in the back of my head I think all the time was "
Well, what
then?
What if people don't buy the books,
then?" Wouldn't that be a comment on
the actual quality of the writing?
As opposed to the lack of marketing or lack of polish in the editing?
Well, maybe. We'll see. But at least for now the insecurity is helping me make a better product to try to get people to read; if you're going to be hawking potato chips, or books, or F-116 fighter jets, you want to be selling the best possible version of whatever it is you're trying to get readers to buy, right? (Unless you're Microsoft, in which case you'll just keep moving the button that lets people do footnotes. ONE DAY, Bill Gates. ONE DAY.)
Yes. You want to have the best possible version of what you're selling, and that is what my insecurity did for me. The book I'm about to unleash...
...no, wait,
inflict?
Still not right.
unveil?
I need a thesaurus.
The book I am about to
unveil
for the world is the best possible version of the book that can exist. People will not reject it for poor editing, bad grammar, spelling errors, typos, or crummy formatting. They will accept it, or, yes, reject it, on their merits.
And, if they reject it on the merits? I've got a Plan B. I'll legally change my name to "J.K. Rowling" and republish it.
Let's see you try and sue THAT, you...
What's this? How are you handing me legal papers
through the Internet? HOW MUCH POWER DO YOU HAVE?
Oh. I see. Well, that's quite a lot of power, then.
See you next month! You know, unless, I mean, you wanted to stick around and maybe read one of my stories or something, and be my friend. What? You have to go? No, I totally understand. It's okay. I'm sure I'll see you in math class or something. Okay, then.
________________________________________________________________________________
End notes:
My book, "
Temporary Anne",
a gothic horror story about a women whose centuries-long existence is notable for just how evil she is, comes out next week, and the blog tour starts on
Tina Downey's Life Is Good
on 9/13. It's going to be exciting! I will be writing a short story based on reader suggestions, so check it out! There'll be free books and probably at least one disembodied head. It's a horror story, after all.
And, Mr Bunches' Traveling Salvation Garden really was a thing we did.
The original post about it is here, on this other blog I write
.
Mr Bunches Traveling Salvation Garden